At What Age Should I Begin Taking my Child to See a Pediatric Dentist?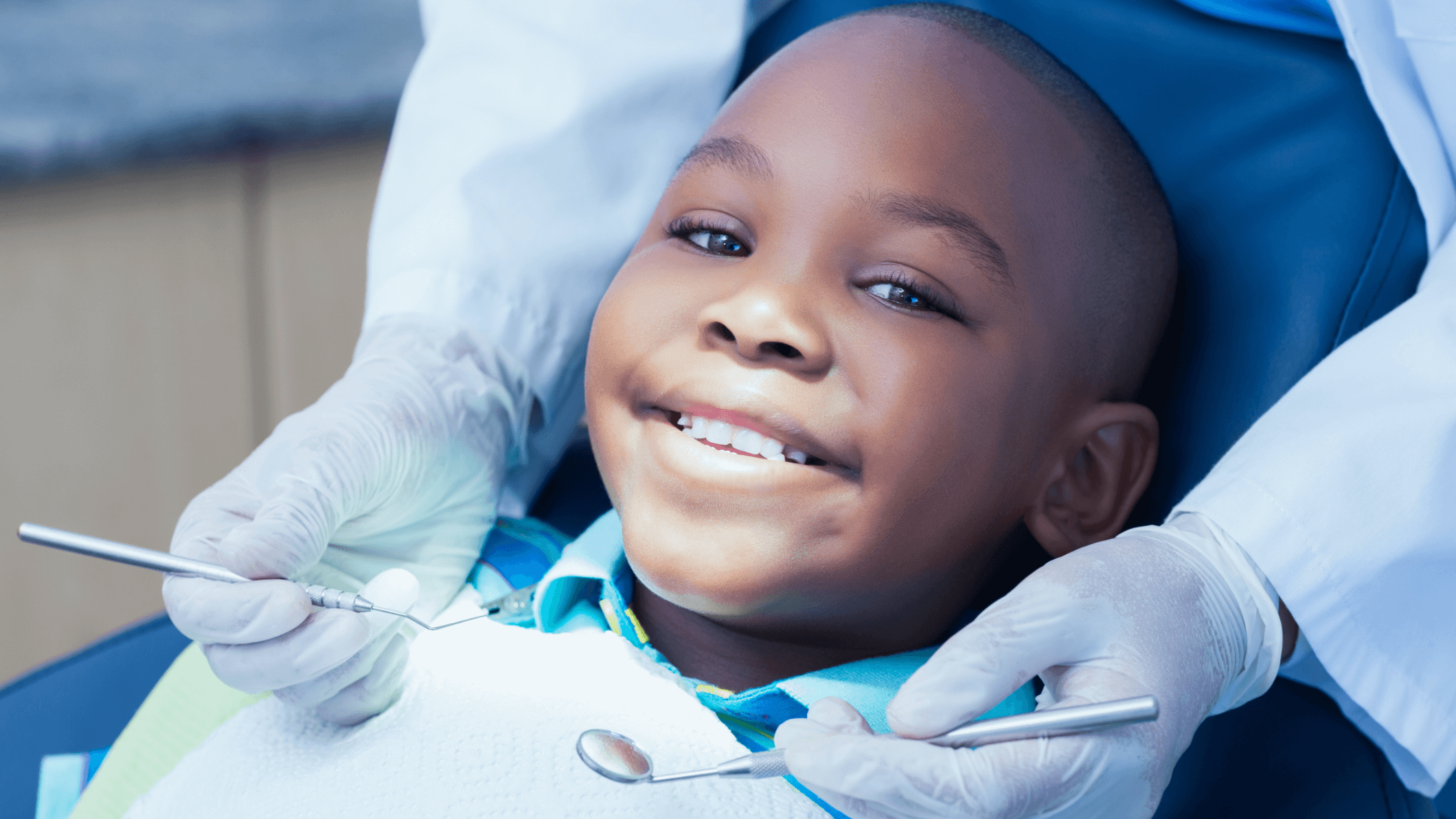 Even with good dental hygiene habits at home, children can use an extra boost in properly cleaning their teeth. Parents can give their children a leg up in oral health by scheduling them for regular pediatric dental visits to prevent unnecessary and costly dental problems in the future. Pediatric dentists Dr. Jeni Kong and Dr. Sandra Oh at Apple Tree Pediatric Dentistry located in Lawrenceville, GA will gently care for your child's teeth and help parents identify any potential oral health problems.
What is pediatric dentistry?
Pediatric dentists, including Dr. Kong and Dr. Oh, specialize in dentistry services specifically for children. Pediatric dentistry covers assessments, treatments, and preventative care for the gums and teeth in children. Pediatric dentists are familiar with oral injuries, congenital defects, infection, and decay common among young patients and work with families to treat and prevent further dental problems. Our pediatric dentists gently work with children to foster positive relationships with dentistry so they can achieve healthier, beautiful smiles.
How is a pediatric dental cleaning carried out?
Pediatric dental cleanings are conducted at Apple Tree Pediatric Dentistry using specialized cleaning instruments. Our hygienists use these instruments to gently remove plaque and tartar from the teeth. Depending on the amount of plaque buildup, our team can use an ultrasonic instrument that emits sonic vibrations combined with water mist to clear large amounts of debris. A scaler or curette is then used to finely remove smaller amounts of debris. Then, a polisher is applied to remove stains and smooth the enamel. Our hygienists often recommend fluoride treatments after cleaning to prevent cavity formation. Upon completion, one of our pediatric dentists will examine the teeth for any problem areas and send families home with preventive care plans.
How long does a pediatric dental cleaning take?
A typical pediatric dental cleaning in Lawrenceville, GA takes as few as 45 minutes to complete. If additional procedures are recommended, such as sealant treatments, then the child's visit may take a little longer to finish.
At what age should I begin taking my child to see a pediatric dentist?
Dr. Kong and Dr. Oh, along with the American Dental Association (ADA), recommend that children be seen for an initial dental visit before they turn a year old and then twice-yearly for regular cleanings. After the initial visit, our dentists can help parents determine how old the child should be before they make their next appointment. Early visits help the child develop a good rapport with their dentists, identify potential oral problems (cavities, infection), and prevent costlier dental treatments in the future.
Does insurance cover pediatric dental cleanings?
Since pediatric dental cleanings are a form of preventive care, dental insurance policies typically provide coverage. Our team will contact your dental insurance provider to determine exact coverage and potential out-of-pocket expenses. If your child does not have dental insurance, our office will work with you to form convenient payment methods.
Where to go to learn more about pediatric dental cleanings for my child
If you want to learn more about pediatric dentistry or are interested in having your child's teeth examined or professionally cleaned, contact our team at Apple Tree Pediatric Dentistry in Lawrenceville, GA to schedule an appointment today. Pediatric dentists Dr. Jeni Kong and Dr. Sandra Oh are pleased to offer their professional services and to play a role in improving your child's oral health.