5 Dental Tips For Summmer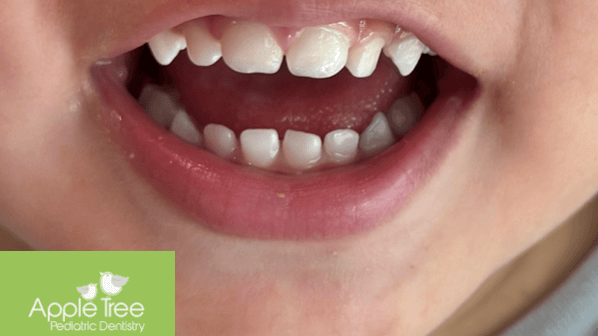 PROTECT YOUR LIPS FROM THE SUN                                                                         
Remember to apply SPF on your lips to protect them from sun damage.  Your lips don't have as much melanin as the rest of your skin, so they're more vulnerable to damage.  We suggest using lip balm with SPF, which will protect your lips from the sun's harmful UV rays.
AVOID CHEWING ON ICE                                                                            
Many people find it satisfactory to chew on ice, especially during the hot summer months.  However, crunching on ice could break or chip a tooth.  Avoid the urge to chew on ice!
AVOID GRAZING ON SNACKS                                                                                                 
It's easy to snack more frequently when children are home during the summer.  Of course, snacking on high sugar foods (such as candy, fruit gummy snacks, cookies, dried fruit high in sugar) may cause cavities.  However, it's important to note that any refined carbohydrates (such as crackers, chips, bread) can also easily cause cavities if they are consumed too frequently.  Refined carbohydrates are known to stick between the teeth and can cause in-between cavities easily.  Avoid snacking a little bit at a time throughout the day (grazing), and get into a habit of eating in one sitting when you do snack.
DENTAL TRAUMA                                                                       
Summer means active children, which may inevitably result in more injuries due to sport related activities. Some of the common activities for dental trauma are Bicycle accidents, Football, Basketball, and Swimming pool injuries, just to name a few.  Most common dental injuries are 1) chipping of teeth 2) knocking out of baby teeth, especially if the tooth was already loose
Most injuries on baby teeth may wait until the next day to be treated at the dental office.  However, when the child encounters a permanent tooth injury (either knocking out, loosening, or chipping), this needs to be addressed ASAP.  Please call our office as soon as your child encounters a dental injury.   
Check out this helpful guide for Dental Emergencies. CLICK HERE 
STORE YOUR TOOTHBRUSH PROPERLY WHEN TRAVELING
Avoid traveling with a damp toothbrush, as this promotes bacterial growth inside your closed luggage.  If you can, take a new toothbrush with you when you travel.  If you must travel with the toothbrush that has been used that morning, leave it out to dry as soon as you get to your destination so that it has time to dry.
CALL US TO SCHEDULE YOUR CHILD'S DENTAL CLEANING AND CHECK UP APPOINTMENTS TWICE A YEAR!  770-513-4555