How Many Times a Day Should Children Brush Their Teeth?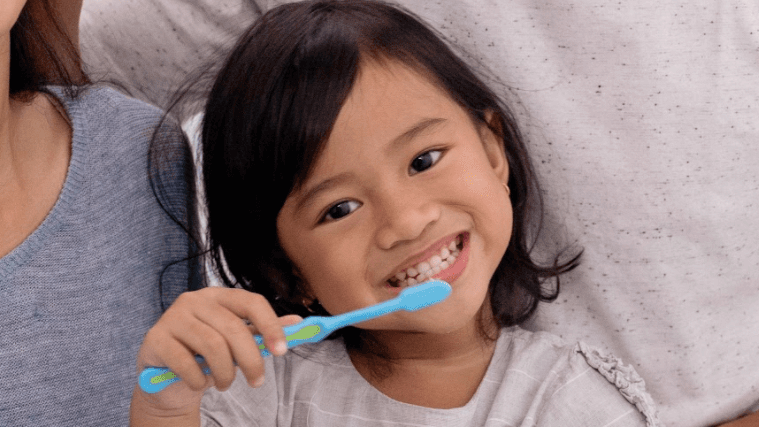 Proper dental care is critical for all kids. A healthy smile is a happy smile, plus it allows adult teeth to develop well. Part of what can make a child's smile healthier comes from brushing each day. Drs. Jeni Kong and Sandra Oh at Apple Tree Pediatric Dentistry in Lawrenceville, GA encourage you to establish a healthy brushing routine for your kids. Our recommendation is that your kids brush three times a day. You can use a suitable plan to help your kids brush well and keep their teeth healthy.
Brush after each meal
It's always a good idea to get your kids into a routine of brushing their teeth after each meal. Brushing after breakfast, lunch, and dinner ensures your kids will preserve their smiles by removing bacteria from the meal before it can spread around the teeth and cause possible harm.
Brushing in the morning allows the child's teeth to stay clean throughout the day. It also keeps a child's breath comfortable. Brushing at night is also essential, as bacteria can form from foods that linger around the teeth for too long.
Plan a two-minute routine
Your kids might not feel comfortable brushing their teeth at first and may argue they don't have the time for it, especially when they're getting ready for school. You can schedule a two-minute routine to help your kids develop healthy and efficient brushing habits. Plan the routine ahead of time, and make sure your kids wake up in enough time to where they can brush their teeth.
Be prepared to meet objections over brushing. Some kids might think that brushing isn't very fun. Remind anyone who questions the value of brushing that it is necessary for healthy teeth and can avoid costly and painful dental problems in the future. Talk about how you don't want your child's breath to smell bad either. You could always add an incentive to get your kids into the habit, but that point isn't always necessary.
Let them choose their toothbrushes
One point we at Apple Tree Pediatric Dentistry in Lawrenceville, GA have found surrounding kids and brushing is that they often find it boring. But it doesn't have to be that way, as you can encourage your kids to pick their own toothbrushes and toothpaste products. Giving a child the decision will make brushing more fun, as there's a sense of ownership to what they will use. A child who chooses their own brush and toothpaste will feel enthusiastic and more interested in brushing, as it will feel less like a chore.
Contact us today for help with your kids' oral hygiene routine
Make sure your kids brush their teeth at least three times a day. Routine brushing is necessary for maintaining proper dental health. If you are looking for a quality pediatric dentist in Lawrenceville, GA, contact us at Apple Tree Pediatric Dentistry for the compassionate dental care your child deserves. Our pediatric dentists Dr. Jeni Kong and Dr. Sandra Oh will assist your kids in earning healthy smiles.