How Often Do Kids Need Dental Cleanings?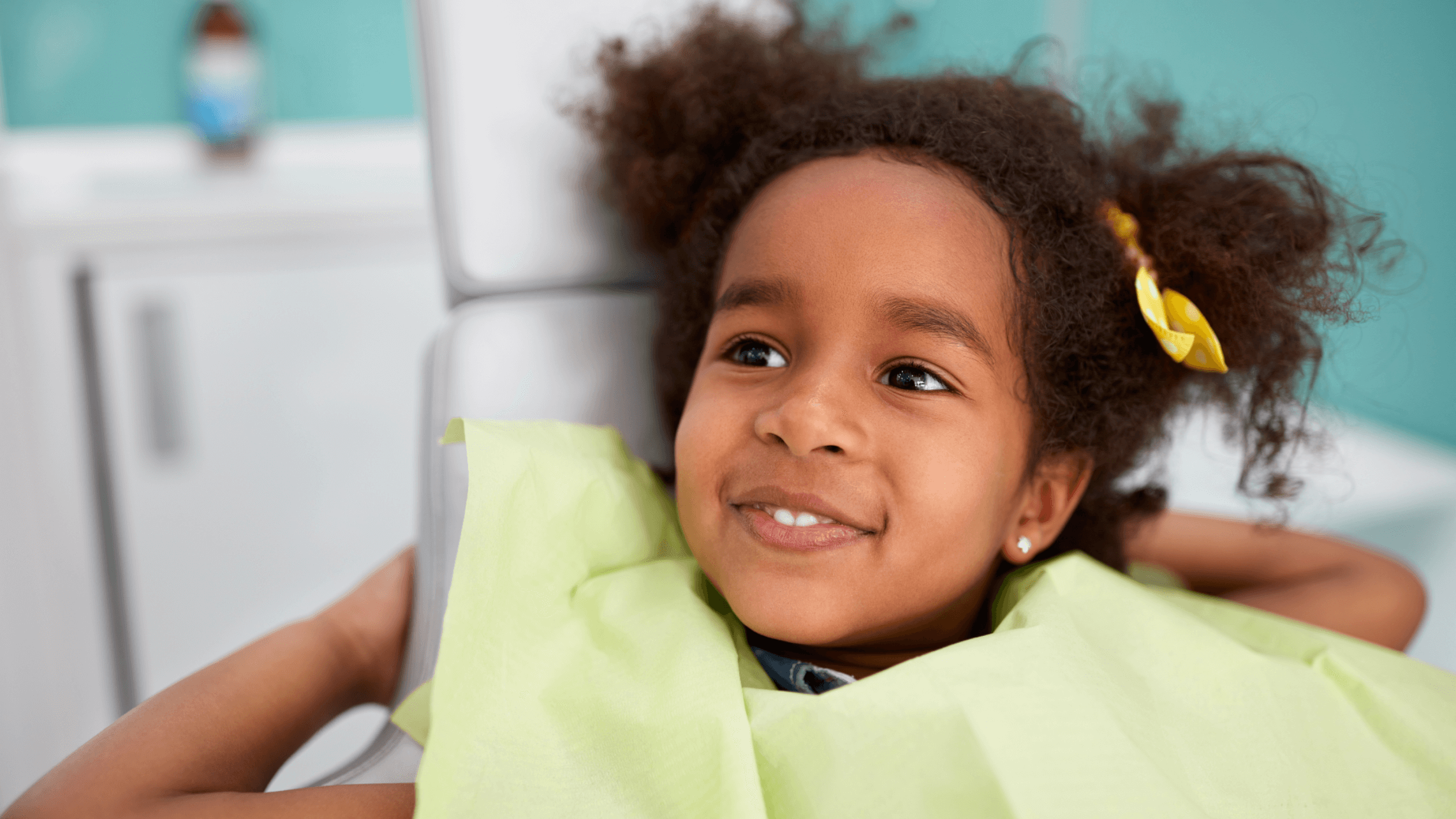 Just like parents, kids will require regular dental cleanings to ensure their teeth stay healthy. At Apple Tree Pediatric Dentistry in Lawrenceville, GA, our pediatric dentists Drs. Jeni Kong and Sandra Oh recommend bringing your kids to our office every six months for routine dental cleanings to ensure your kids' teeth are healthy. We can also find and treat any issues before they can become worse.
When should your child's first visit occur?
Your child can start visiting us at Apple Tree Pediatric Dentistry at either twelve months of age or about six months after your child's first tooth comes in. This will allow our team to review the development of your child's teeth, jaws, gums, and bite. We can check your child's smile regardless of how many teeth have formed. During your initial consultation, Dr. Jeni or Dr. Oh can determine when your child is ready for regular dental visits.  When they get their first dental cleaning all depends on each individual child.  Some children may not need a cleaning until about 3 years of age while some children may need a cleaning at age 1.    Nonetheless, a thorough dental exam every 6 months to ensure proper development and to assess oral health is necessary.
Regular scheduled professional dental cleanings help keep your child from developing cavities by removing any bad bacteria that can lead to plaque. These dental visits are also an opportunity to develop good oral hygiene practices early, so major dental issues can be avoided in the future.
What happens during a dental cleaning?
At Apple Tree Pediatric Dentistry, our professional dental cleanings start with a thorough review of the teeth to identify any possible problems. Once the cleaning begins, one of our wonderful dental hygienists gently clean off plaque and tartar that develop on your child's teeth with gentle spinning brush or an ultrasonic cleaner.  The children are always given many fun choices of paste and fluoride flavors to choose from. A scaler and other hand instruments may be used on certain surfaces where the tartar is harder to manage, but your child's comfort will always be top priority.  Parents are always welcome to sit with the children during cleanings.
Regular dental cleanings will help clear dental stains and tartar buildup, reducing the risk of your child developing cavities. It's a great opportunity for our dentists to see how well your child's smile is forming and identify possible corrective measures that may be necessary.
We'll also provide a fluoride treatment on your child's teeth to add further protection. Dental sealants can also go over the molars to protect the pitted surfaces that are often harder for kids to clean themselves.
The timing necessary for a professional dental cleaning will vary but you can expect the process to last less than an hour. Once your visit is complete, we'll discuss with your kids how they can care for their teeth by practicing proper brushing twice a day and flossing as well.
Contact us today for compassionate and caring pediatric dentistry visit in Lawrenceville, GA
Just like adults, kids will require proper dental cleanings to keep their teeth healthy and strong. You can contact us at Apple Tree Pediatric Dentistry in Lawrenceville, GA as soon as your little one is ready for a dental exam. Be sure you also schedule your child's dental cleanings with Drs. Jeni Kong and Sandra Oh every six months to maintain good dental health and a glowing smile. You can schedule a visit for your child today.