What to Do About Nursing or Baby Bottle Decay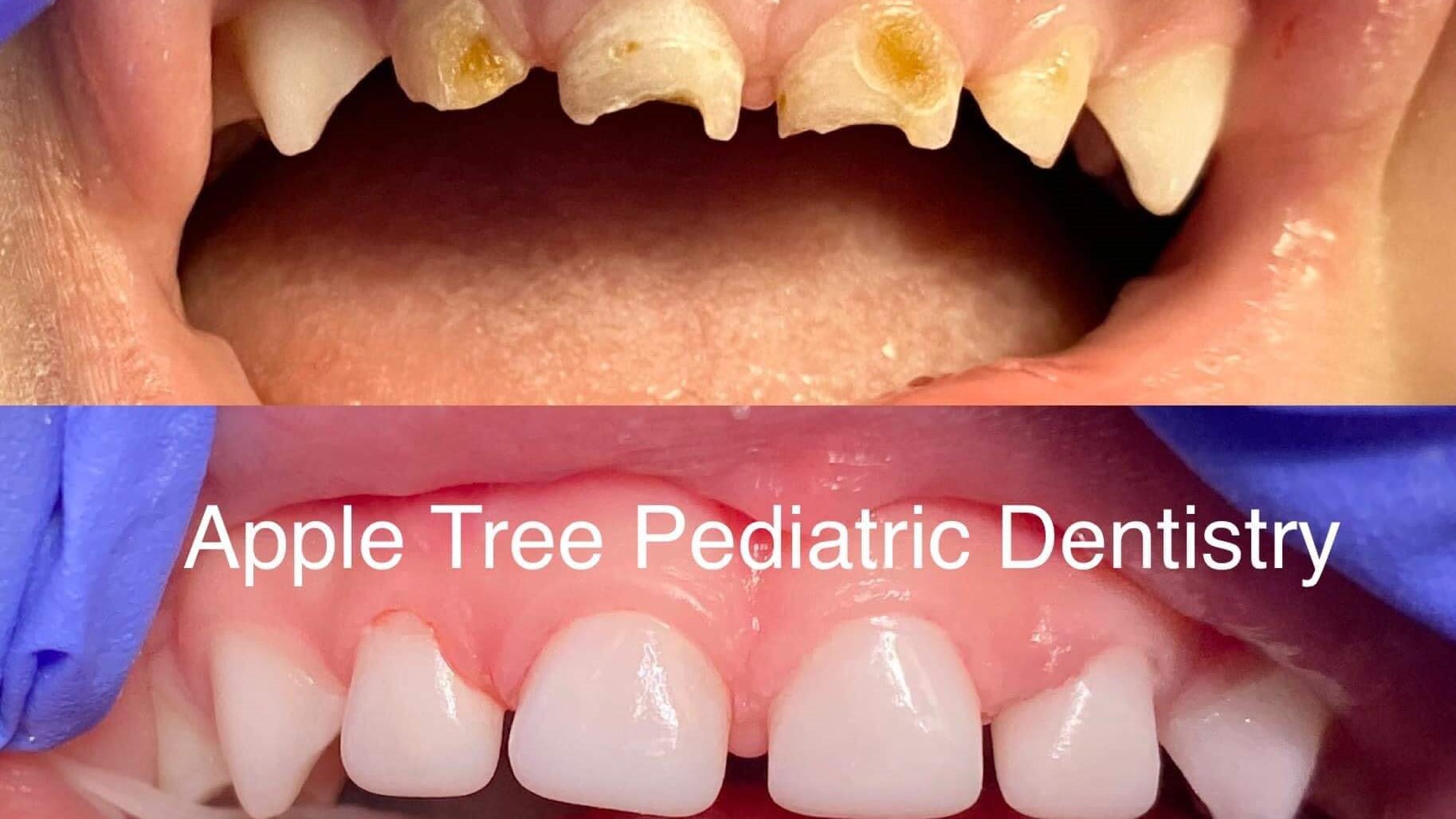 Nursing/Baby bottle decay is something we see often in babies or toddlers.  At our practice we do not judge, and believe in customizing each and every child's and their families' unique needs to come up with a individualized plan to manage these cases.  In this particular instance, we decided to treat them with restorations.   In other cases or situations, we try to "delay" treatment until child is older by using minimally invasive techniques.  
Ever wonder why some children who nurse or bottle feed develop cavities on their front teeth easily while other children who nurse the same do not?    There are many different factors in play.
- How often are they nursing or bottle feeding?
- Are they nursing or bottle feeding on demand in the middle of the night?
- How crowded or close are the teeth?
- Are you brushing your baby's teeth with a grain of rice size amount of fluoride toothpaste every day?
- Are you able to wipe the teeth with a cloth after nursing/bottle feeding if not brushing?
- Lastly, believe it or not, some mother's milk have higher content of sugar, thus making it easier to get cavities.
A common misconception is that these are baby teeth and will fall out so you don't have to worry about them.    Yes, it is true that these are baby teeth and front teeth will fall out between the ages of 6 and 8.   However, untreated cavities on baby teeth can easily lead to infection and pain and in some situations can lead to a much serious facial infection (Cellulitis) that can land a child in an Emergency Room or the Hospital.  Therefore, it is very important that the child is under care by a pediatric dentist to manage/monitor these cavities.
Please call us to set up an appointment if you'd like to discuss different options for your child.
Dr. Jeni Kong