The Role of Diet and Nutrition in Preventing Cavities in Children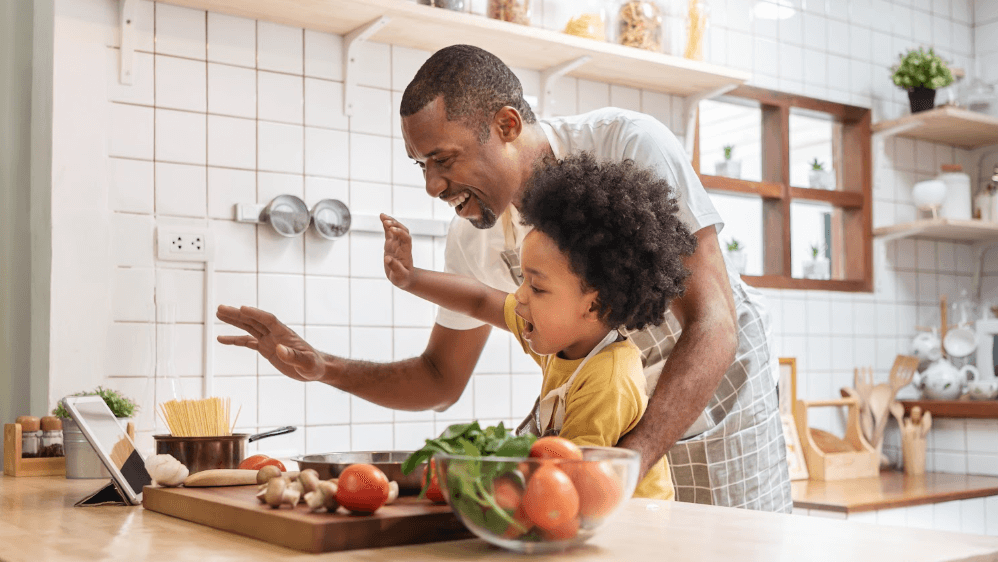 Oral hygiene is important at any age to help prevent tooth decay, gum disease, and tooth loss. However, parents and caregivers have an essential role that involves assisting and closely monitoring their children's dental hygiene practices at home. At Apple Tree Pediatric Dentistry, our pediatric dentists develop strong relationships with young patients and their families to assist them in cavity prevention and promote optimal oral health. Dr. Jeni Kong and our other pediatric dentists work with kids across the age span from Lawrenceville, GA and the surrounding areas.
What are cavities?
Cavities, or caries, are tiny holes that bore into the teeth as a result of tooth decay. Certain acids in the mouth build up and erode away at the tooth enamel, a strong protective layer that surrounds the tooth. Once the enamel is compromised, harmful bacteria can access and break down the tooth. At Apple Tree Pediatric Dentistry, our pediatric dentists work with families to help prevent tooth decay and cavities through education and preventive dental care.

What causes tooth decay in children?
The most common cause of cavities in children is poor dental hygiene. Food is ingested and forms tartar, a sticky film that coats the teeth with harmful bacteria. If the tartar is not regularly removed with daily brushing and flossing, then tooth decay begins to form little pores in the teeth. Additional causes of cavity formation in children include:
Excessive sugar intake (juice included)
Genetics
Medical conditions that compromise the teeth
Deep crevices and fissures that trap food particles
Early Childhood caries from milk being left on teeth after breast feeding/bottle feeding
How to prevent cavities in children at home
Parents and caregivers can minimize their children's risk for cavities by applying some of the following tips:
Supervise young children while they learn how to brush and floss daily
Encourage your children to brush and floss twice daily
Minimize your child's sugar intake
Introduce consistent, nutritious meals
Schedule routine dental checkups and pediatric dental cleanings
The role of diet and nutrition in preventing cavities in children
Eating healthy foods plays a vital role in strengthening the teeth and preventing tooth decay. While reducing sugars, including candy and baked goods, correlates with decreased risk for cavities, it's also important to replace harmful foods with healthy ones. The following foods provide vitamins and minerals that are relevant to cavity prevention:
Dark green and leafy vegetables
Fruits
Dairy products (yogurt, milk, cheese)
Meat and legumes
Whole Grains that are high in fiber.
Even though these foods provide nutritive benefits, some can still produce harmful sugars that need to be removed via dental hygiene routines at home and pediatric dental cleanings. Food items that are harmful to the teeth include:
Sticky and sour candy
Hard candies
Fruit gummy's
Sodas/ Juice
Energy drinks
Raisins or other dried fruits (if eaten frequently throughout the day)
Soft refined carbohydrates such as Crackers, Chips, Bread if eaten frequently throughout the day
It is also important to note that carbohydrates, such as crackers, can be unhealthy for the teeth when snacked on frequently throughout the day.  It's ok to have a treat once in a while, but we discourage "frequent snacking" on crackers/chips/fruit snacks/rains or drinks other than water.  
What is a pediatric dental cleaning?
A pediatric dental cleaning is a scheduled appointment with a dentist and dental hygienist specifically designed for children. Like dental cleanings for adults, a pediatric dental cleaning involves the use of specialized tools to remove tartar and debris that may be hard to reach during dental hygiene routines at home. However, a pediatric dental cleaning caters to the fears and anxieties that a child may experience during a dental visit to promote a happy, comfortable experience. According to the American Dental Association (ADA), children as young as one should be regularly attending pediatric dental cleanings at least once every six months.
What a pediatric dental cleaning looks like
Each child attends a scheduled cleaning at Apple Tree Pediatric Dentistry in Lawrenceville, GA. The dental hygienist uses a specialized tool to carefully remove the tartar from the teeth without harming the enamel, especially in places that are difficult to access with traditional brushing and flossing. Once the debris is cleared, each tooth is polished for a clean finish. During some visit, our pediatric dentist may recommend applying fluoride to better protect the teeth against cavities.
After a pediatric dental cleaning
Once the child's teeth are cleaned, Dr. Jeni  inspect the teeth for possible tooth decay or cavities. Dental treatments such as cavity fillings may be recommended for a later date if tooth decay is located. For children who receive a clean bill of health, Dr. Jeni may send families home with tips or education about improving dental care at home.
Learn more about caring for your children's teeth and preventing cavities
If you reside in or near Lawrenceville, GA and are looking for cavity prevention and pediatric dental cleanings for your children, contact us at Apple Tree Pediatric Dentistry and schedule an appointment today. Our pediatric dentists look forward to working with your family for years to come.