What Can a Dentist Do About My Child's Cracked Tooth?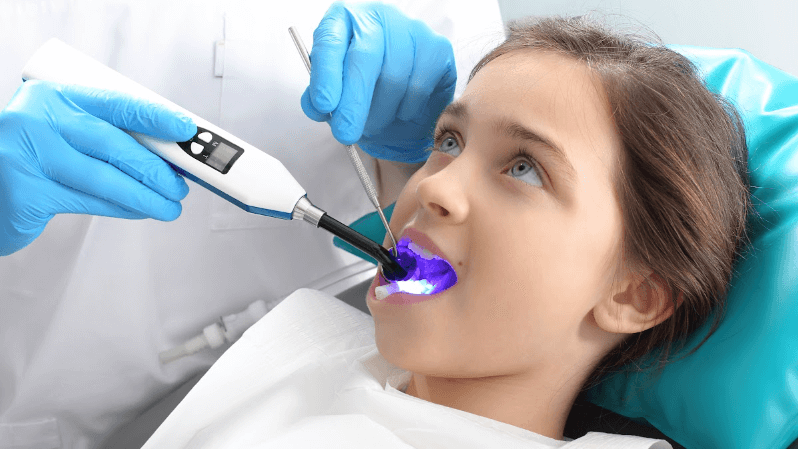 It's easy to panic if your child has an accident resulting in a cracked or broken tooth. Staying calm and calling your pediatric dentist is one of the best ways to ensure your child gets the best care possible.
At Apple Tree Pediatric Dentistry in Lawrenceville, GA, pediatric dentists Dr. Jeni Kong and Dr. Sandra Oh are experts in emergency dental care for children.
Keep reading to find out what you should do when your child cracks a tooth and how a dentist may treat it.
What should I do if my child cracks a tooth?
If a child cracks a tooth, it's important to seek dental treatment as soon as possible. They will likely need emergency pediatric dental care and possibly a pediatric dental extraction. However, calm and fast action means your child can get the best care, and it's possible that the tooth can be rebonded without extraction.
Here are some steps to take when a child cracks their tooth:
Keep the child calm and explain that it's important to see a dentist right away
If the tooth is bleeding, place a piece of gauze on the area and apply gentle pressure
If the tooth is in pain, give the child a suitable pain reliever according to the age and weight of the child
If the crack is causing the tooth to be sensitive to hot or cold, avoid exposing the tooth to these temperatures
Contact the child's dentist as soon as possible and explain the situation
The pediatric dentists at Apple Tree Pediatric Dentistry can provide instructions on what to do next and schedule an appointment.
It's important to note that even small cracks can cause significant damage if left untreated, so it's important to have the tooth evaluated by Dr. Kong or Dr. Jenny as soon as possible.
Can a children's broken tooth be repaired?
Yes, a broken tooth in a child can be repaired. The treatment will depend on the severity of the break and the location of the tooth. The dentist will likely take x-rays to determine the extent of the damage and develop a treatment plan.
It's vital for the child to receive dental treatment as soon as possible to prevent further damage and to ensure the tooth can be repaired.
What does a dentist do for a child's cracked tooth?
A dentist typically repairs a child's cracked tooth by cleaning and numbing the area around the tooth, then filling the crack with a dental composite. If the break is small, a filling or bonding may be used to repair the tooth.
If the break is more significant, a crown or a cap may be necessary to protect and restore the tooth. Sometimes, if the break is severe or the tooth is too damaged to be saved, the tooth may need to be extracted and replaced with a dental implant or bridge. The treatment plan will vary depending on the crack's location, size, and severity.
Get help for your child's cracked tooth in Lawrenceville, GA
Getting care for your child following an accident or incident that results in a cracked tooth gives you the best possible chance to save the tooth without an extraction. However, in some cases, an extraction may be the best option.
At Apple Tree Pediatric Dentistry, pediatric dentists Dr. Jeni Kong and Dr. Sandra Oh are skilled at assessing children's dental emergencies and offering the ideal treatment for each situation.
If your child has cracked a tooth, schedule an emergency appointment at our office in Lawrenceville, GA today.