What To Expect At Your Child's First Dental Visit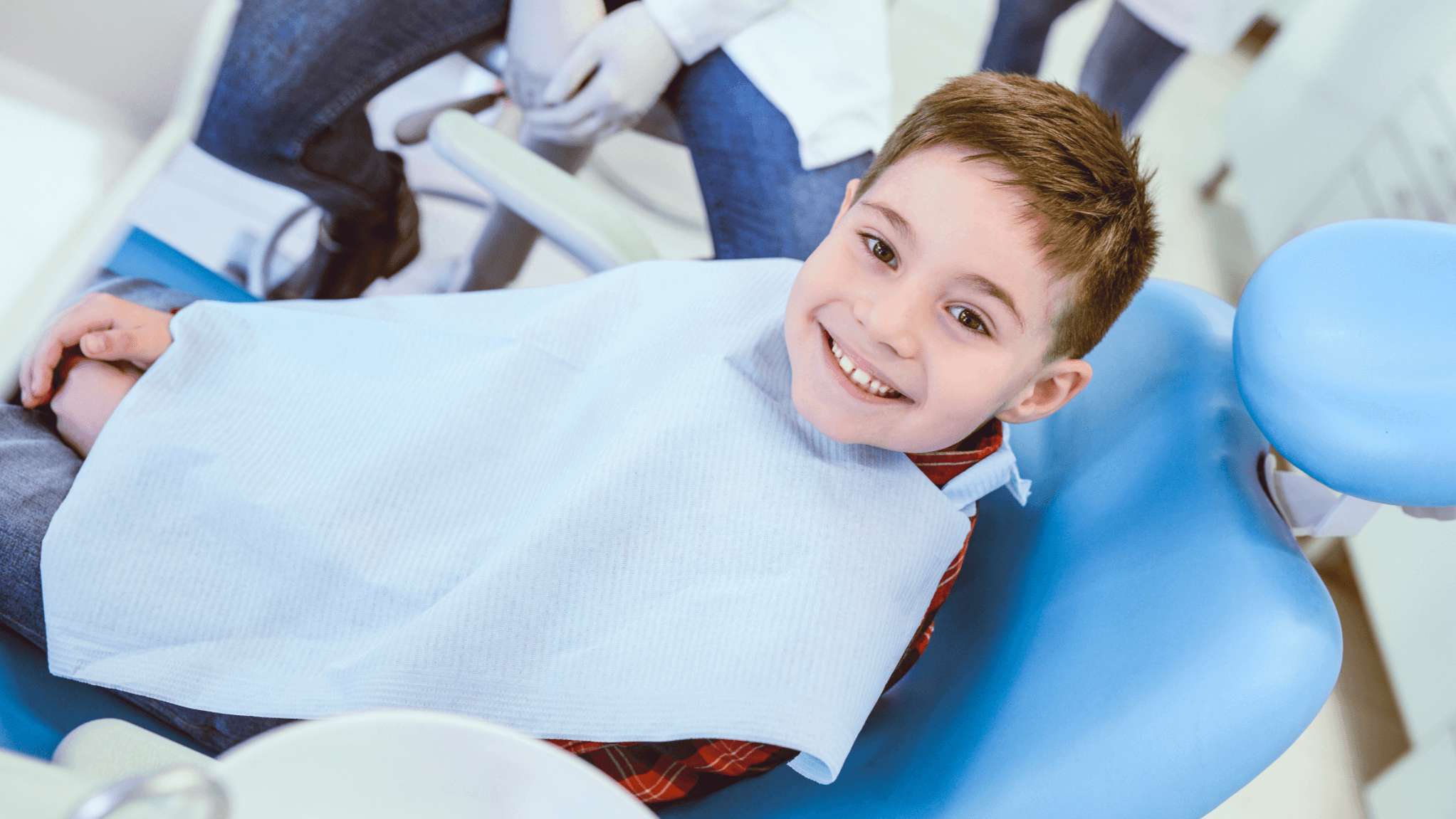 Without a doubt, one of the most beneficial things you can do for your child's long-term health is to schedule early and regular dental visits and cleanings. At Apple Tree Pediatric Dentistry in Lawrenceville, GA, board-certified pediatric dentist Dr. Jeni Kong offers a wide range of comprehensive dental services for children, including dental exams, extractions, emergency dental care, and more. Read on to learn more about the importance of regular dental visits, and find out what you can expect at your child's first appointment.
When should I schedule my child's first dentist appointment?
Dr. Kong recommends that babies are seen for an initial dental evaluation prior to their first birthday. During this visit, a general dental and oral health examination will be performed to establish a baseline for their dental development and to identify any signs of a problem as early as possible. Based on the findings during this appointment, Dr. Kong will recommend when and how often your child should be seen again.
What happens at a kid's first dentist appointment?
After the initial evaluation during a child's first year of life, Dr. Kong will advise parents on when to schedule their first dental check-up and cleaning. During this appointment, your child's teeth will be thoroughly examined, cleaned, and evaluated for signs of a problem, including cavities. If a dental problem is identified, Dr. Kong may be able to treat it during the visit or may have you return for a second appointment for treatment. Some of the most common services performed in the first few dental appointments for children include:
Dental exam
Dental cleaning
Digital x-rays
Dental sealants
Fluoride treatments
Tooth-colored fillings (for cavities)
Extractions
Additionally, Dr. Kong will discuss proper at-home dental hygiene routines with you and your child, which will include brushing twice daily, flossing, and rinsing with mouthwash. For children who play sports or engage in other physical activities, Dr. Kong may recommend having them fitted for an athletic mouth guard to protect their teeth.
How often should kids go to the dentist?
In general, parents should schedule their child's dental appointments for an exam and cleaning twice per year. Some patients, including children who have a history of dental problems and those who wear braces, may require more frequent check-ups and/or cleanings.
What do I do if my kid is scared to go to the dentist?
Many children have fears and anxiety when it comes to visiting the dentist, especially if it is their first appointment or if they are having a procedure done. Dr. Kong and the caring team at Apple Tree Pediatric Dentistry understand this fear and are committed to helping your child feel comfortable and at ease during their visit with a number of sedation dentistry options available, including nitrous oxide (laughing gas), oral-conscious sedation, and even IV sedation in special cases.
Set your child up for success by scheduling their first dental appointment in Lawrenceville, GA as early as possible
At Apple Tree Pediatric Dentistry, our knowledgeable team is here to help guide you through the process of caring for your child's teeth from infancy through adolescence. To schedule your first pediatric dentist appointment in Lawrenceville, GA with board-certified pediatric dentist Dr. Jeni Kong, call us today!