When Is It Safe for Your Child to Brush Their Teeth with Toothpaste?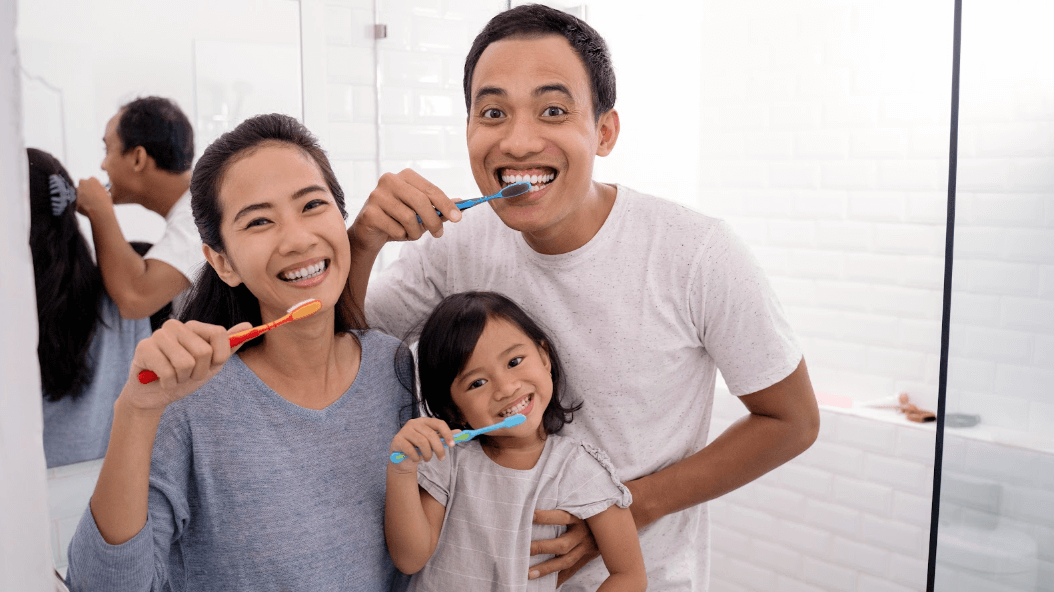 Curious about the right time for your child to start using toothpaste? In this blog from Apple Tree Pediatric Dentistry, you'll find the answer to this question and learn more about the wide range of services offered by Lawrenceville, GA pediatric dentist, Dr. Jeni Kong, that can help ensure your child's dental health from an early age.
When should I start brushing my child's teeth?
Most children will experience their first tooth eruption by about 6 – 12 months of age, if not earlier. Our pediatric dentist, Dr. Kong, recommends that parents start brushing their child's teeth as soon as the first tooth erupts. Brushing as soon as a child's tooth erupts is critical for fighting plaque buildup and preventing decay, cavities, and other potential dental issues. Instead of using Fluoride-Free infant or Training toothpaste, our office recommends start using Children's Fluoride toothpaste from the beginning. Typically, children learn to spit the toothpaste well by age 3.5. Before children are able to spit the toothpaste, we recommend a grain of rice size amount of fluoride toothpaste twice a day. Once children master the spitting of the toothpaste, parents can move up to a pea-sized amount of fluoride toothpaste. Our office recommends that parents help to floss their children's teeth once a day, as soon as any teeth start touching each other. This typically happens around age 2. Children will need supervision with brushing and flossing until they are about 8 years of age. 
When should children start using "real" toothpaste?
According to the American Academy of Pediatric Dentistry, it is actually safe to introduce toothpaste with fluoride as soon as the first tooth erupts. Initially, use a smear or grain-sized amount of toothpaste. As your child grows and more teeth come in, increase the amount of toothpaste to a pea-sized portion. Ensure your child spits out the toothpaste instead of swallowing it to minimize the ingestion of fluoride.
Why is toothpaste with fluoride important?
Fluoride is essential for preventing tooth decay and strengthening tooth enamel. It helps to remineralize and protect your child's teeth from acid attacks caused by bacteria in the mouth. However, it's important to use an appropriate amount of fluoride toothpaste based on your child's age to prevent excessive ingestion, which may cause unwanted health problems.
What other pediatric dentistry services are offered at Apple Tree Pediatric Dentistry?
At Apple Tree Pediatric Dentistry, Dr. Jeni offers a complete range of pediatric dental services to promote optimal dental health for children, including:
Pediatric dental cleanings and exams
Dental sealants for cavity prevention
Fluoride treatments to strengthen teeth
Customized mouth guards for sports protection
Orthodontic evaluations and early intervention
Dental restorations and fillings for cavities
Emergency dental care for children
Why choose Apple Tree Pediatric Dentistry for your child's dental needs?
When choosing a dentist for your child, there are many things to consider, and it helps to select a provider who is experienced in the unique aspects of caring for children's teeth while making them feel comfortable during their treatments. At Apple Tree Pediatric Dentistry in Lawrenceville, GA, patients can expect:
Experienced pediatric dentists dedicated to children's oral health
Warm and child-friendly dental office environment
Comprehensive range of pediatric dentistry services
Personalized and gentle dental care for each child
Emphasis on patient education and preventive dental practices
Ensure your child's dental health is on the right track with a dedicated pediatric dentist in Lawrenceville, GA
At Apple Tree Pediatric Dentistry, our experienced pediatric dentist, Dr. Jeni Kong, is proud to help set your child up for a lifetime of a strong, healthy smile with a full suite of state-of-the-art pediatric dental treatments and technologies. Start your child off on the right foot when it comes to their dental health by calling to schedule a pediatric dental visit in Lawrenceville, GA today.