Why Do Children Need Dental X-Rays?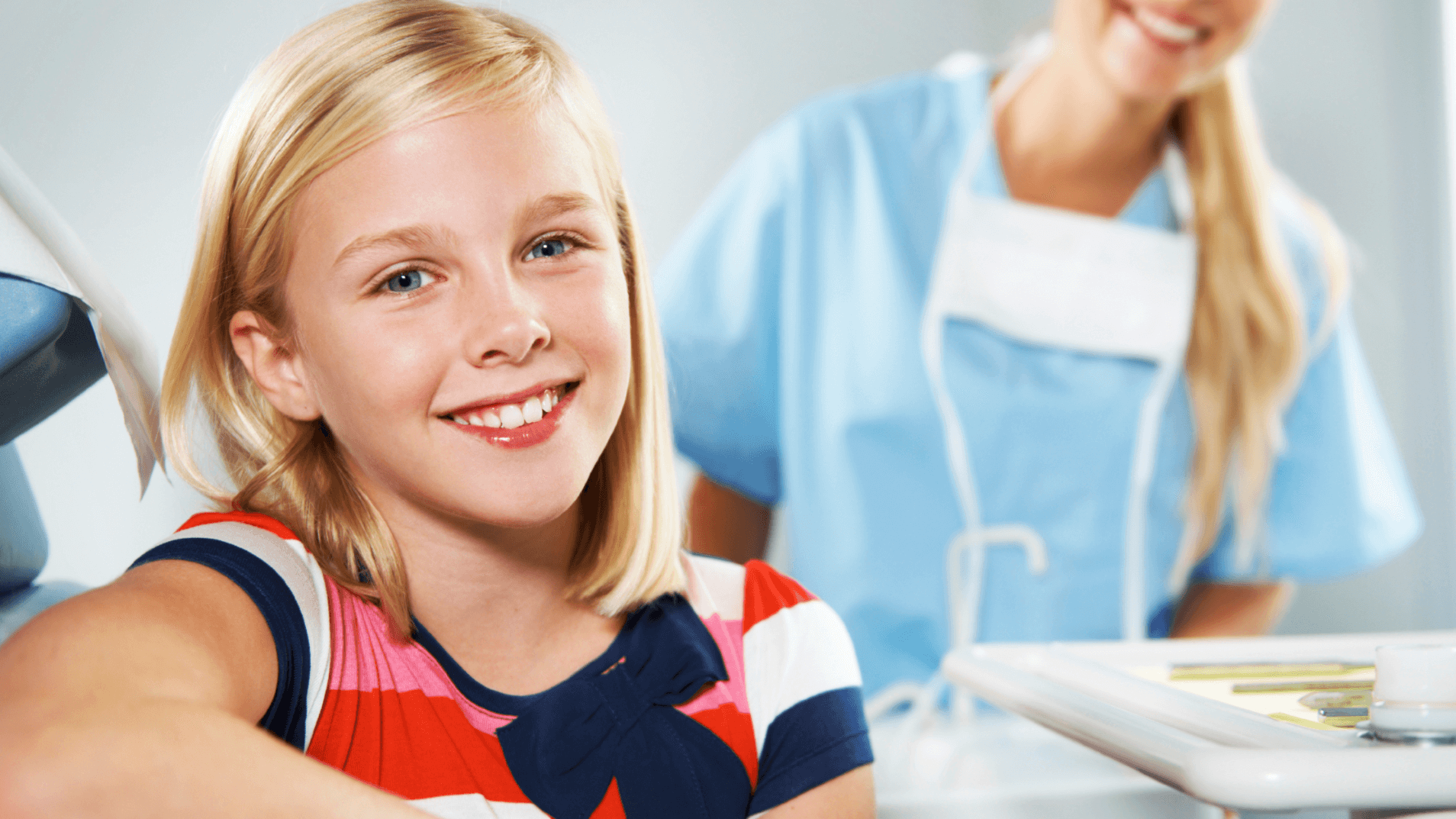 Having your child go through any treatment or procedure can certainly be nerve-racking and bring on a multitude of questions. When it comes to pediatric dental x-rays, many parents wonder why their child needs dental x-rays, what to expect during their appointment, and whether the x-rays are safe for kids. At Apple Tree Pediatric Dentistry in Lawrenceville, GA, board-certified pediatric dentist Dr. Jeni Kong understands the hesitation many families have about going to the dentist and is committed to making each experience, including x-rays, as comfortable as possible for both parent and child. Learn more about the importance of dental x-rays for children and find the answers to many of your questions here.
Can children get dental x-rays?
Yes! In fact, Dr. Jeni recommends that digital x-rays are included as part of a child's routine dental exam each year. To help make children more comfortable during their dental x-rays, our caring staff uses specialized pediatric sensors and pediatric-sized equipment.
Are dental x-rays safe for kids?
Many parents understandably have concerns about exposing their child to radiation with dental x-rays. Fortunately, modern technology offers digital dental x-rays, which emit an exceedingly small amount of radiation compared with traditional x-rays. Dr. Jeni is proud to offer state-of-the-art digital dental x-ray technology to ensure the safest and most comprehensive evaluation possible for your child. In addition, we offer thyroid shields and vests to further minimize any possible radiation exposure.
Does my child really need dental x-rays?
Dental x-rays are highly beneficial for patients of all ages, but these images serve many important purposes for children in particular. With pediatric dental x-rays, Dr. Jeni can identify and diagnose a multitude of potential problems, including those that aren't visible on the surface, and treat them accordingly. With the early diagnosis and treatment of pediatric dental problems that are identified via x-rays, patients can avoid more significant complications in the future. Some of the most common pediatric dental issues that can be elucidated with digital dental x-rays include:
Delayed eruption
Missing or extra teeth
Potential crowding/spacing issues
Tooth decay
Tooth abscess
How often do kids need dental x-rays?
Generally speaking, children should have dental x-rays performed routinely as part of their annual dental exams. During certain periods of development, x-rays may be needed less frequently, while patients with a history of certain dental problems may require imaging studies more often. During your child's dental appointment, Dr. Jeni will examine his or her oral and dental health, review the most current x-rays, and recommend when the next set of images should be taken. Between dental exams and x-rays, patients should continue to schedule pediatric dental cleanings twice yearly to preserve their overall oral health.
Get a complete picture of your child's oral health with pediatric dental x-rays in Lawrenceville, GA
With advanced digital dental x-rays for your child, you can rest assured that any potential dental or oral problems will be identified as early as possible so that treatment or monitoring can begin promptly. With early detection and treatment, many pediatric dental problems can be treated fully to prevent worsening symptoms or future complications. To learn more about the importance of pediatric dental x-rays, call Apple Tree Pediatric Dentistry in Lawrenceville, GA to schedule your one-on-one consultation with board-certified pediatric dentist Dr. Jeni Kong today.